Paid Social
Targeted Social Promotion
Paid Social
Targeted Social Promotion
Paid Social
At Netzoll, we understand the power and potential of paid social media advertising. With millions of active users on platforms like TikTok, Instagram, Twitter, and LinkedIn, paid social media campaigns can help your business reach a highly targeted audience, increase brand visibility, and drive valuable conversions.
Platform Diversity for Maximum Exposure
We excel in advertising across multiple platforms, including Facebook, Instagram, Twitter, LinkedIn, and more. Our diverse approach ensures your brand reaches a wider audience and maximises your potential for brand awareness and lead generation.
Creative Ad Content and Design
Our talented creative team designs attention-grabbing ad content that resonates with your audience, increasing click-through rates and engagement. We know how to leverage social media's visual appeal to leave a lasting impression on your potential customers.
Targeted Reach and Audience Engagement
Harness the power of social media's vast user base. We craft targeted campaigns to reach your ideal customers and engage with them directly, fostering brand loyalty and driving valuable actions, from website visits to conversions.
Continuous Monitoring and Optimisation
We don't rest on our laurels. Our team continuously monitors your social media ad performance and makes real-time adjustments to optimise your campaigns for maximum impact, ensuring your investment delivers optimal results.
Services
Related Services
Pay Per Click
Experience immediate results and a significant boost in your online leads and sales through our expertly managed Pay Per Click campaigns, tailored to maximise your ROI and drive targeted traffic to your website.
SEO
Boost your website's visibility and organic traffic with our comprehensive SEO strategies and optimisation techniques, ensuring you rank higher in search engine results and stay ahead of the competition.
Web Design
Elevate your online presence with our innovative web design solutions, creating visually stunning and user-friendly websites that captivate your visitors and drive conversions.
Your Path to Success
Step into the dynamic world of paid social media campaigns guided by Netzoll's proficiency. Whether it's TikTok, Instagram, Twitter, or LinkedIn, we masterfully navigate these platforms to connect your brand with the right audience, enhance its visibility, and cultivate valuable conversions.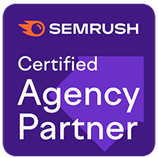 Semrush Partner

WooCommerce

Shopify WordPress
contact us
Drop us a line
Address
International House, Holborn Viaduct, London
Contact Us
Follow Us