Creative Agency
Web Design
Welcome to Netzoll, where captivating web design meets digital innovation! We are a creative agency passionate about crafting visually stunning websites that not only captivate your audience but also drive business growth. Are you ready to take your online presence to new heights? Look no further.
At Netzoll, we understand that a successful online presence begins with an exceptional website. Our talented team of designers and developers are dedicated to bringing your vision to life. We believe in the power of aesthetics and functionality working hand in hand, ensuring that your website not only looks stunning but also delivers a seamless digital experience for your visitors.
With our expertise in web design, we create custom websites that are tailor-made to reflect your unique brand identity. Whether you need a captivating portfolio, an e-commerce platform to boost your sales, or a corporate website that establishes your online authority, we've got you covered. Our designs are strategically crafted to engage your audience and leave a lasting impression.
Creative Web Design Expertise
Our team of talented designers is dedicated to crafting visually stunning and user-friendly websites that make a lasting impression. With a keen eye for aesthetics and a focus on user experience, we ensure your website stands out from the crowd and drives results for your business.
Responsive and Mobile-First Design
In this mobile-driven era, we prioritise responsive and mobile-first design principles. Your website will adapt flawlessly to any device, ensuring an optimal experience for users on smartphones, tablets, and desktops alike.
SEO-Ready Foundations
A well-designed website should also be search engine friendly. We build SEO-ready foundations into the structure of your site, making it easier for search engines to crawl, index, and rank your content, boosting your online visibility and organic traffic.
Speed and Performance
Speed matters in today's fast-paced digital landscape. Our web design experts optimise every aspect of your site, from images to code, to ensure swift loading times and exceptional performance, which positively impact search engine rankings and user satisfaction.
Services
Related Services
WordPress Design
Our WordPress design services combine stunning visual aesthetics with user-friendly functionality, ensuring your website not only looks impressive but also engages and converts visitors effectively. We leverage the power of WordPress's flexible platform to create customisable and responsive websites that perfectly represent your brand and meet your specific needs.
Shopify Design
With our Shopify design services, we create captivating e-commerce experiences that are not only visually appealing but also optimised for seamless functionality and exceptional user experience. Our team leverages Shopify's robust features to design and develop online stores that drive sales, enhance customer engagement, and reinforce your brand identity.
WooCommerce Design
Our WooCommerce design services focus on building high-performing and visually appealing online stores that utilise the flexibility of the WooCommerce platform. We design user-friendly interfaces, implement secure payment gateways, and customise the shopping experience to maximise conversions and ensure a smooth journey for your customers.
Ready to elevate your online presence?
At Netzoll, we craft websites that captivate, convert, and conquer. Explore our web design services today.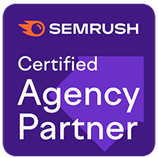 Semrush Partner

WooCommerce

Shopify WordPress
contact us
Drop us a line
Address
International House, Holborn Viaduct, London
Contact Us
Follow Us