PPC Management
Google Ads Agency London
Are you looking to supercharge your online advertising, drive targeted traffic, and skyrocket your business growth? Look no further! Welcome to Netzoll, your premier creative agency specialising in Pay-Per-Click (PPC) advertising.
Your Gateway to Online Success
In today's digital age, a strong online presence is paramount for any business looking to thrive in a competitive landscape. With millions of searches happening on Google every day, harnessing the power of Google Ads is a game-changer for capturing your target audience's attention and driving qualified traffic to your website.
A Dynamic Digital Landscape in London
As the vibrant heartbeat of the United Kingdom, London is a melting pot of diverse businesses and industries. In this bustling city, staying ahead of the competition requires a strategic approach to online advertising. That's where we come in. Our Google Ads agency in London is driven by innovation and fueled by passion, delivering campaigns that cut through the noise and leave a lasting impact.
Certified Experts, Exceptional Results
At Netzoll, we take pride in our team of certified Google Ads specialists. With a wealth of experience and a deep understanding of the digital advertising ecosystem, our experts have honed their skills to create high-performing campaigns that resonate with London's diverse audience.
Tailored Strategies for Your Unique Goals
We believe that one size does not fit all when it comes to Google Ads. Each business is unique, and your advertising strategy should be too. Our team takes the time to understand your specific goals, target audience, and industry landscape, crafting bespoke campaigns that align perfectly with your objectives.
A Collaborative Partnership for Success
When you partner with Netzoll, you gain more than just an agency – you gain a collaborative partner invested in your success. We believe in open communication, frequent updates, and a transparent approach that keeps you informed every step of the way.
Unleash the Power of Google Ads
Whether you're a startup looking to make a splash or an established business aiming for greater heights, our Google Ads agency in London is your ticket to reaching new horizons. With our data-driven strategies, creative ad development, and continuous optimisation, we turn your advertising investment into tangible results.
Transform Your Business with Google Ads
The world of Google Ads is a dynamic and ever-evolving realm, but with our expertise and dedication, you can stay ahead of the curve and make a profound impact in the digital landscape. It's time to unleash the power of Google Ads and transform your business into a digital success story.
Customised Strategies for Your Success
We know there's no one-size-fits-all approach to PPC. Our experts tailor customised strategies to align with your unique business goals, ensuring your campaigns reach the right audience and deliver the maximum return on investment (ROI).
Maximise Ad Spend Efficiency
We are meticulous about managing your ad spend. Our data-driven approach optimises your budget to get the best possible results, making every penny count. Rest assured, your PPC investment will be in safe hands with Netzoll.
Compelling Ad Copy and Designs
A successful PPC campaign relies on captivating ad creatives. Our creative team crafts compelling ad copy and designs that entice your audience, boosting click-through rates and driving conversions like never before.
Transparent Reporting and Insights
Transparency is a cornerstone of our service. We provide detailed reports that offer valuable insights into your PPC performance, empowering you to make informed decisions for your business.
Services
Related Services
Pay Per Click
Experience immediate results and a significant boost in your online leads and sales through our expertly managed Pay Per Click campaigns, tailored to maximise your ROI and drive targeted traffic to your website.
Paid Social
Enhance your brand's reach and engagement with our targeted paid social media campaigns that connect you with your ideal audience.
SEO
Boost your website's visibility and organic traffic with our comprehensive SEO strategies and optimisation techniques, ensuring you rank higher in search engine results and stay ahead of the competition.
Ready to see real growth with PPC?
Contact us now for a free consultation, and let's embark on a journey of PPC excellence together. Discover how Netzoll can elevate your online advertising, drive conversions, and lead your business to new heights. Don't miss out on the PPC revolution—let's get started today!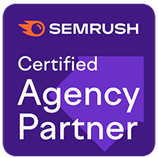 Semrush Partner

WooCommerce

Shopify WordPress
contact us
Drop us a line
Address
International House, Holborn Viaduct, London
Contact Us
Follow Us