PPC Management
Pay Per Click
In today's ever-evolving digital landscape, businesses face intense competition and fleeting attention spans. To not just survive but thrive and reach their target audience, effective online advertising has become more vital than ever. At Netzoll, we understand the challenges and complexities of navigating this dynamic environment. We specialize in delivering exceptional Pay Per Click (PPC) advertising services that drive tangible results for our clients.
PPC Experts for Optimal ROI
Our team consists of PPC experts who live and breathe digital advertising. We meticulously craft and manage your campaigns to deliver the best possible return on investment (ROI), ensuring every penny spent translates into tangible results for your business.
Data-Driven Keyword Research
Keyword research is the backbone of successful PPC campaigns. We conduct thorough research to identify the most relevant and high-performing keywords, ensuring your ads reach the right audience at the right time.
Tailored Campaigns for Your Objectives
Experience immediate results and a significant boost in your online leads and sales through our expertly managed Pay Per Click campaigns, tailored to maximise your ROI and drive targeted traffic to your website.
Compelling Ad Copy and Design
Captivating ad copy and visually appealing designs are crucial for attracting clicks and driving conversions. Our creative team crafts compelling ads that resonate with your target audience, compelling them to take action.
Services
Related Services
Web Design
Elevate your online presence with our innovative web design solutions, creating visually stunning and user-friendly websites that captivate your visitors and drive conversions.
SEO
Boost your website's visibility and organic traffic with our comprehensive SEO strategies and optimisation techniques, ensuring you rank higher in search engine results and stay ahead of the competition.
Paid Social
Enhance your brand's reach and engagement with our targeted paid social media campaigns that connect you with your ideal audience.
Maximise Your Online Advertising Potential
Ready to take your online advertising to new heights? Partner with Netzoll and let our PPC experts create a tailored strategy to amplify your brand's online visibility, increase website traffic, and drive measurable results. Experience the power of Pay Per Click advertising and propel your business towards success.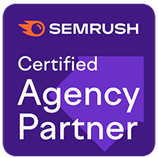 Semrush Partner

WooCommerce

Shopify WordPress
contact us
Drop us a line
Address
International House, Holborn Viaduct, London
Contact Us
Follow Us