In the competitive world of e-commerce, effective customer communication is essential for driving sales and fostering lasting relationships. To unlock the full potential of your Shopify store, it's crucial to harness the power of email marketing automation platforms. With their capabilities, you can engage customers in a targeted and personalised manner, revolutionising your business approach. In this article, we will delve into the benefits of utilising automation and explore the top email marketing platforms for Shopify. By implementing automation strategies, you can propel your business to new heights of success.
Why Email Marketing Automation Platforms Matter for Shopify?
Email marketing automation platforms offer a wide range of features that streamline and optimise your email campaigns. These platforms go beyond traditional email marketing, empowering businesses to send targeted messages based on customer behaviour, preferences, and purchase history. By automating repetitive tasks and leveraging personalised content, businesses can efficiently nurture leads, recover abandoned carts, and deliver timely follow-ups, resulting in increased conversions and customer loyalty.
Let's explore some of the best email marketing platforms for Shopify, ensuring you make the most of your e-commerce business.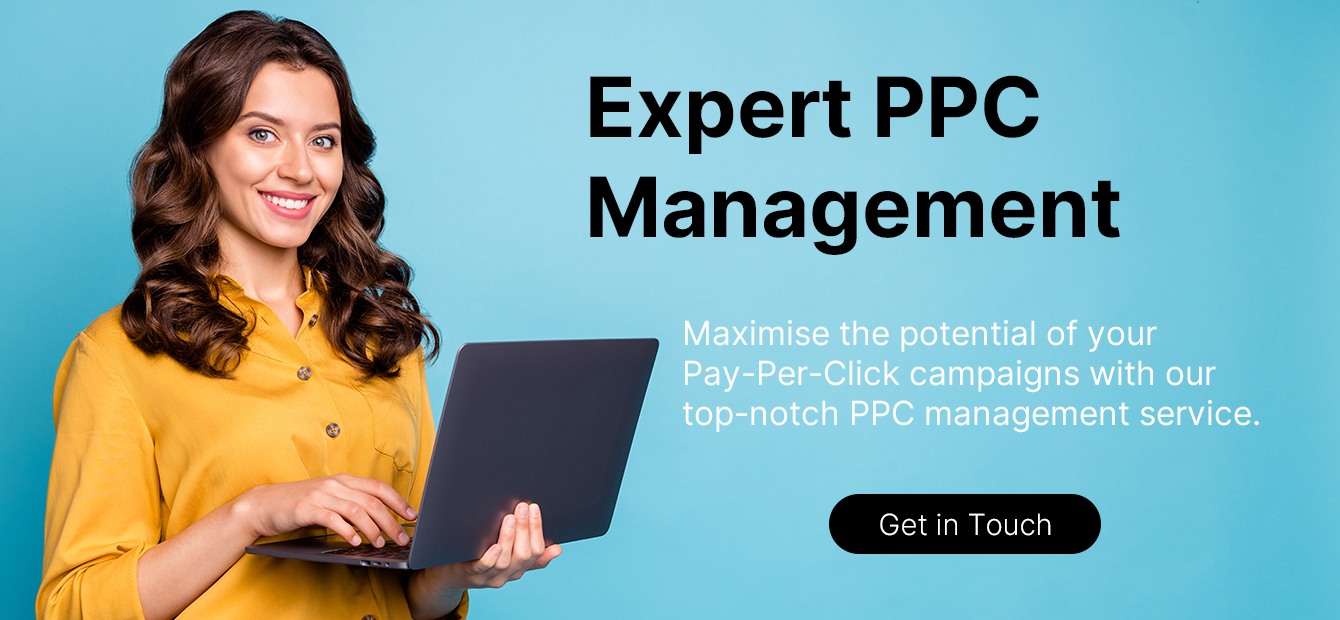 Klaviyo: Unleashing Personalisation Power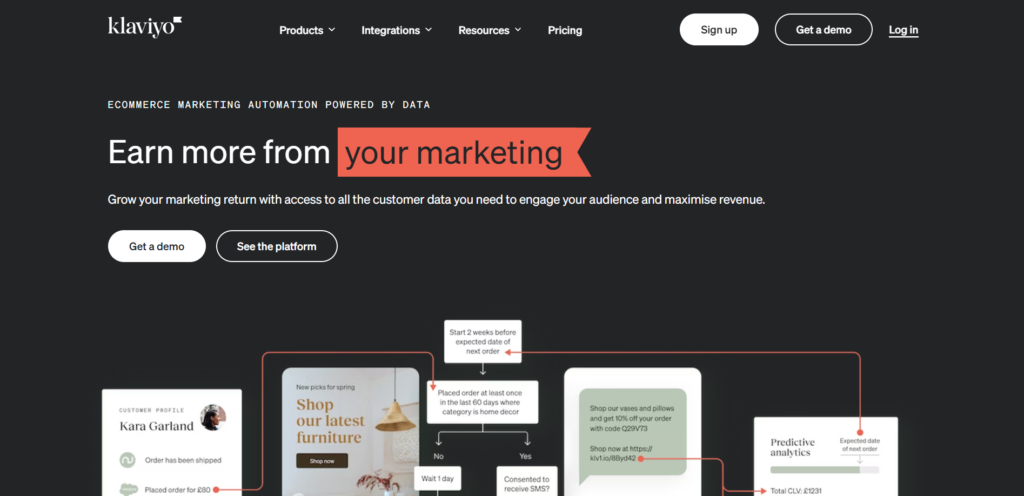 Firstly, Klaviyo stands out as an email marketing automation platform renowned for its advanced personalisation capabilities. With Klaviyo, you can segment your audience based on specific criteria and create highly targeted email campaigns. The platform's intuitive interface and pre-built templates make it accessible to users without coding skills. Klaviyo's automation workflows enable you to effortlessly send personalised emails triggered by customer actions, such as abandoned carts or recent purchases. By leveraging Klaviyo's personalisation power, businesses can forge deeper connections with their customers, resulting in improved engagement and higher conversion rates.
Mailchimp: Versatile Simplicity at Your Fingertips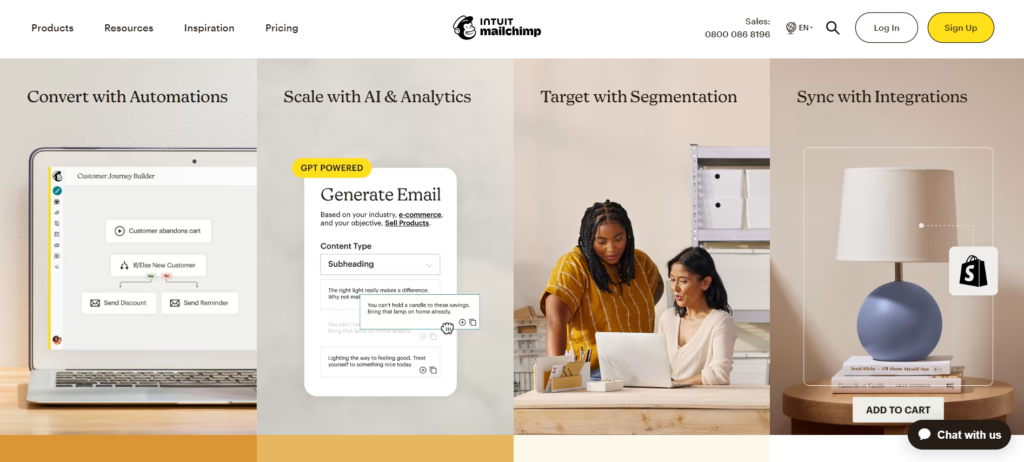 Additionally, Mailchimp has long been a popular choice for email marketing, and its seamless integration with Shopify makes it an ideal platform for e-commerce entrepreneurs. With its user-friendly drag-and-drop editor, Mailchimp allows businesses to effortlessly design visually stunning emails. The platform's marketing automation features enable you to send targeted messages triggered by specific events, such as welcome emails or post-purchase follow-ups. Moreover, Mailchimp's comprehensive reporting and analytics provide valuable insights into campaign performance, helping businesses optimise their strategies and achieve better results.
Omnisend: Enhancing Customer Journey with Automation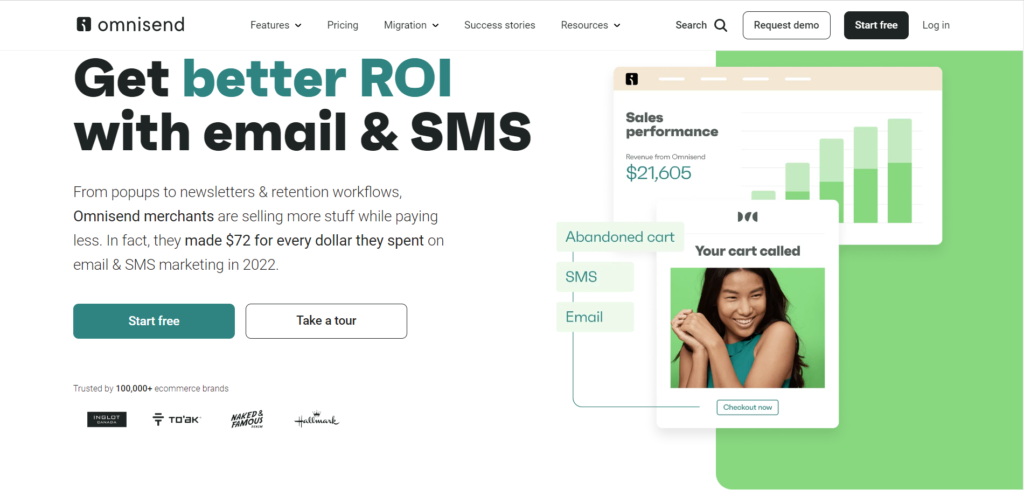 Moreover, Omnisend is tailored specifically for e-commerce businesses, making it a powerful email marketing automation platform for Shopify users. Omnisend's automation workflows allow businesses to engage with customers throughout their journey, from initial welcome emails to post-purchase interactions. The platform's "Smart Segmentation" feature ensures that each email reaches the right audience with personalised messages. With Omnisend, businesses can create dynamic campaigns that adapt to customer behaviour, boosting engagement and driving conversions.
Constant Contact: Simplicity and Professionalism Combined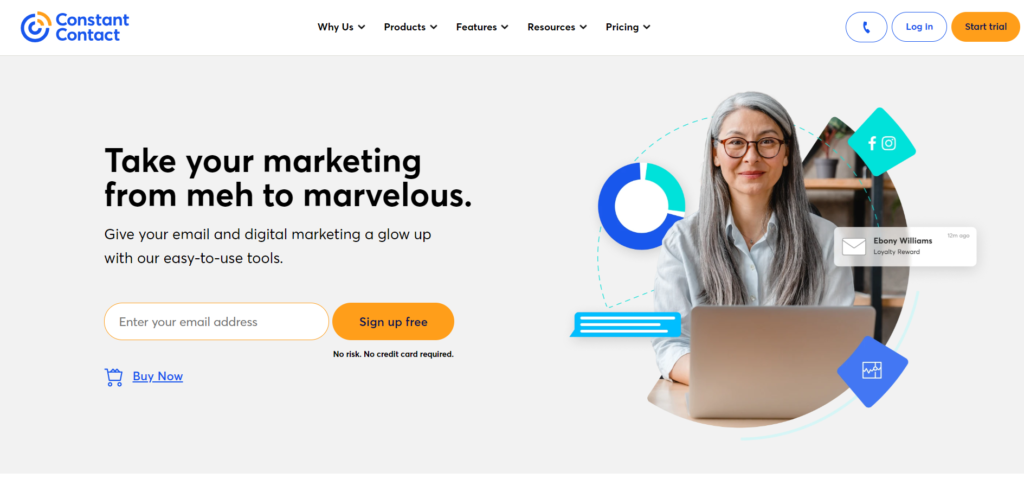 Furthermore, Constant Contact offers a user-friendly interface and straightforward features, making it an excellent option for businesses new to email marketing automation. With its seamless Shopify integration, Constant Contact enables businesses to sync customer data effortlessly and design professional-looking emails. The platform provides customisable templates and drag-and-drop editing options, allowing for quick creation of appealing campaigns. Additionally, Constant Contact offers contact management, list segmentation, and automation features, empowering businesses to engage with their customers effectively.
Campaign Monitor: Powering Creativity and Customisation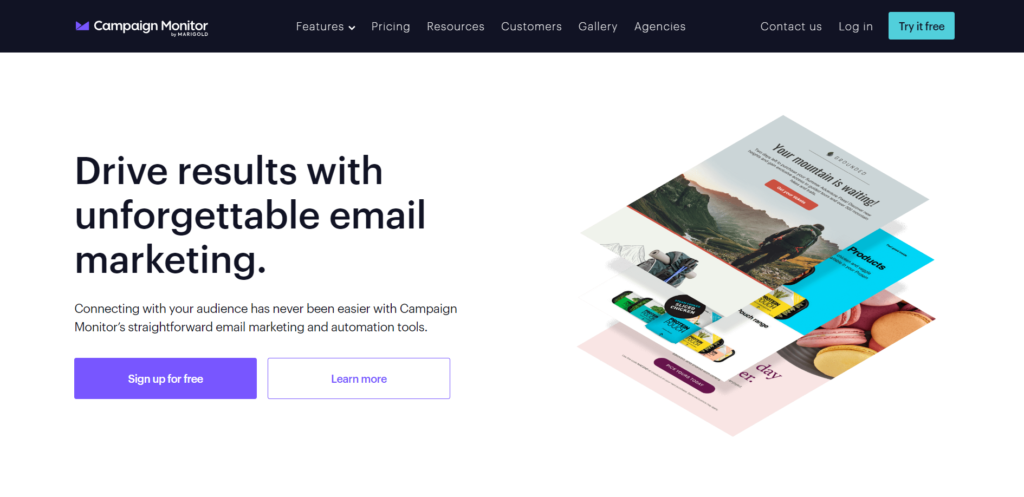 Lastly, Campaign Monitor combines robust features with stunning design options, making it a go-to platform for businesses seeking creative freedom. The platform's drag-and-drop email builder enables businesses to craft visually striking campaigns that align with their brand identity. With numerous pre-built templates and customisation options, Campaign Monitor facilitates personalised email creation that captivates customers. The platform's automation capabilities enable businesses to set up targeted workflows based on customer behaviour, while its comprehensive analytics provide valuable insights for campaign optimisation.
Final thoughts
In conclusion, email marketing automation platforms are invaluable tools for Shopify businesses, allowing them to leverage the power of automation, personalisation, and targeted messaging. Klaviyo, Mailchimp, Omnisend, Constant Contact, and Campaign Monitor are all exceptional options for enhancing your e-commerce email marketing strategies. By harnessing the capabilities of these platforms, businesses can efficiently engage customers, drive conversions, and ultimately boost their success in the ever-evolving world of online retail.
Unlock your Shopify store's potential with Netzoll: Harness the power of email marketing automation for unparalleled success. Elevate your business to new heights with our expert assistance in optimising your email campaigns. Discover how Netzoll can revolutionise your Shopify business and skyrocket your sales. Contact us and discover the power of Netzoll today!