PPC Management
PPC Agency London
Welcome to Netzoll, your strategic partner in the heart of London's digital landscape. As a leading PPC agency, we specialise in crafting dynamic and data-driven Pay-Per-Click campaigns that propel your brand towards online excellence. Harness the power of precision-targeted advertising to maximise your ROI, capture your audience's attention, and achieve unparalleled digital success.
Strategic Expertise
With a team of certified PPC specialists, Netzoll boasts a deep understanding of the intricacies of online advertising. We align our strategies with your unique business goals, ensuring your campaigns not only attract clicks but also convert them into tangible results.
Data-Driven Approach
At Netzoll, we're not just about clicks – we're about conversions. Our PPC campaigns are meticulously crafted based on real-time data and insights, allowing us to continuously optimise and fine-tune your ads for maximum impact.
Tailored Solutions
Your business is as unique as your fingerprint, and our PPC strategies reflect that. We take the time to understand your industry, audience, and objectives, creating bespoke campaigns that resonate with your target market and drive measurable success.
Transparent Reporting
We believe in complete transparency. With regular reports and open communication, you'll have a clear view of your campaign's performance, allowing you to track progress and make informed decisions.
Services
Related Services
SEO
Boost your website's visibility and organic traffic with our comprehensive SEO strategies and optimisation techniques, ensuring you rank higher in search engine results and stay ahead of the competition.
Web Design
Elevate your online presence with our innovative web design solutions, creating visually stunning and user-friendly websites that captivate your visitors and drive conversions.
Paid Social
Enhance your brand's reach and engagement with our targeted paid social media campaigns that connect you with your ideal audience.
Clicks That Convert
Transform clicks into conversions with Netzoll's expert PPC finesse.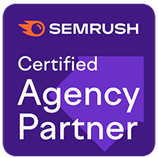 Semrush Partner

WooCommerce

Shopify WordPress
contact us
Drop us a line
Address
International House, Holborn Viaduct, London
Contact Us
Follow Us