Our WooCommerce design services focus on building high-performing and visually appealing online stores that utilise the flexibility of the WooCommerce platform. We design user-friendly interfaces, implement secure payment gateways, and customise the shopping experience to maximise conversions and ensure a smooth journey for your customers.
Ready to elevate your online presence?
At Netzoll, we're passionate about web design. Our talented team of designers and developers is dedicated to creating visually stunning and user-friendly websites that captivate your audience and drive business growth.Whether you need a captivating portfolio, an e-commerce platform, or a corporate website, we have the expertise to bring your vision to life. Our collaborative approach ensures that your website reflects your brand identity while delivering a seamless digital experience.Contact us now to discuss your web design project and unlock your online potential with Netzoll!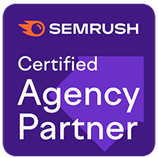 Semrush Partner

WooCommerce

Shopify WordPress
contact us
Drop us a line
Address
International House, Holborn Viaduct, London
Contact Us
Follow Us